Full Time
₹30,000.00 - ₹50,000.00 per month INR / Month
Salary: ₹30,000.00 - ₹50,000.00 per month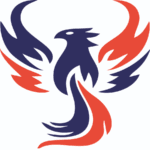 Qualification: Looking for a graduate, MBA preferred candidate who has good communication skills in Telugu, English, Hindi.
Candidate must have an experience of 2 years or more in Apparel/D2C industry.
Developed and executed social media strategies for a e-commerce platform, resulting in a significant increase in followers, engagement, and revenue.
TECHNICAL SKILLS: •MS word, Excel, powerpoint, •Whatsapp business, •SEO, •Email marketing, •Other marketing tools.
Job Description:
•Excellent writing and communication skills, with experience creating high-quality content.
•Creating a marketing calendar based on the creatives like posts, stories etc.. that needs to be posted on a monthly basis.
•Extensive knowledge of Fashion products, techniques, and current market trends, with a strong ability to research and analyze information of various competitor brands.
•Strong social media management skills, with experience in developing and executing social media strategies with data based analysis.
•Onboarding Influencers by cold DM and posting collaborative reels or posts in the given timelines and tracking data in sheets.
•Discovering new offline marketing opportunities that may add an edge on revenue generation or discoverability
•Closely working with founders and strategizing different aspects of marketing
•Responding to DMs , comments and queries in a professional manner.
•Posting creative stories on a daily basis that increase audience engagement.