Full Time
₹50,000.00 - ₹70,000.00 per month INR / Month
Salary: ₹50,000.00 - ₹70,000.00 per month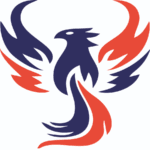 Senior Lead Generation Executive
Position: Senior Lead Generation Executive
Location: Kukatpally, Hyderabad, Telangana 500072
Salary: 7L to 8L / Y
Experience: 5 to 7 Year.
Qualifications:
1. A Bachelor's degree in Computer Science, Information Systems, or a closely related discipline is required.
2. Demonstrated expertise in web scraping, data extraction, and proficient data analysis is essential.
3. Proficiency in utilizing a variety of scraping tools and programming languages, including but not limited to Beautiful Soup, Scrapy, and Selenium, is highly valued.
4. A comprehensive grasp of web technologies such as HTML, CSS, JavaScript, and similar components is crucial.
5. Knowledge of data protection and privacy regulations is expected and will be a key factor in compliance.
6. Exceptional problem-solving skills combined with meticulous attention to detail are prerequisites for this role.
7. Strong communication skills, encompassing both written and verbal communication, are integral to the position.
Position Overview:
The ideal candidate will be responsible for using advanced web scraping techniques to identify and extract potential leads from various online sources. This role is integral to our sales and marketing efforts and will play a crucial role in our company's growth.
Key Responsibilities:
1. Establish and manage a strong web scraping system for extracting pertinent data from diverse sources.
2. Pinpoint B2B leads in line with our ideal customer profiles.
3. Maintain and refresh the leads database, guaranteeing accuracy and currency of information.
4. Work in conjunction with Sales and Marketing teams to pinpoint target sectors and industries.
5. Keep an eye on industry developments and news to spot potential lead origins.
6. Uphold adherence to data protection regulations and ethical web scraping principles.
7. Routinely deliver discoveries and insights to senior management.
Benefits:
1. Competitive salary with attractive bonus incentives.
2. Clear paths for professional growth and advancement.
Dynamic and collaborative workplace fostering innovation.