Full Time
₹45,000.00 - ₹55,000.00 per month INR / Month
Salary: ₹45,000.00 - ₹55,000.00 per month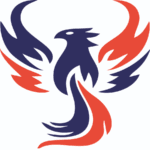 Personal Assistant to COO Female
Position: Personal Assistant Female To Chief Operating Officer ( COO )
Location: MAHESHWARAM, R.R. DIST 500066, HYDERABAD, TELANGANA. Near to Shamshabad Airport.
Timing: Morning 9 am to 6 pm Fix timing or may be less, Mon To Sat.
Minimum 2 to 8 years of Similar experience as a personal assistant would be advantageous. Only Below 35 Year age Candidate can apply. ERP Knowledge Required.
Candidates Near To Shamshabad Airport, Chandrayangutta, balapur, Falaknuma, Financial distict, saroornagar, uppal, LB Nagar, Gachibowli, Lingampally, jntu, kukatpally Can Apply
Job Description.
We are looking In this role Candidate will be responsible for scheduling meetings, taking notes, and handling correspondence on behalf of managers. You may also be required to make travel arrangements and assist with other duties when required. To ensure success as a personal assistant, you should exhibit excellent organizational skills and demonstrable experience in a secretarial role. Accomplished personal assistants are intuitive to the needs of the managers and work autonomously to provide customized administrative support.
Responsibilities:
Reporting to senior management and performing secretarial and administrative duties.
Typing, formatting, and editing reports, documents, and presentations.
ERP Knowledge Required, Entering data, maintaining databases, and keeping records.
Liaising with internal departments, answering calls, and making travel arrangements.
Managing internal and external correspondence on behalf of senior management.
Scheduling appointments, maintaining an events calendar, and sending reminders.
Copying, scanning, and faxing documents, as well as taking notes.
Preparing facilities for scheduled events and arranging refreshments, if required.
Extensive experience in creating documents and spreadsheets, using office software such as MS Word, Excel, and PowerPoint.
Excellent English written and verbal communication skills Required.