Full Time
Negotiable INR / Month
Salary: Negotiable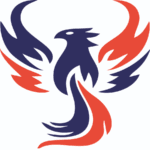 Position: Home Theater Specialist
Location: Seshadripuram, Bangalore, 560020
Salary: Negotiable (Petrol charges)
Qualification: Bachelor's
Experience: 1 to 4 years
Vehicle is mandatory
Language: Kannada, Hindi, English.
Key Responsibilities and requirements
Contact venders for the materials required.
Lead Generation
Sales knowledge required.
Helps drive a positive customer experience by building relationships, exhibiting empathy, and providing solutions to their needs.
Knowledge in closing deals.
Uses available tools to stay current on promotional initiatives and helps execute profitable growth through critical business drive times.
Engages with customers for consultations whether it in-office, over the phone, or chat options online.
Generates future opportunities by discovering the deeper needs of our customers to build lasting relationships.
Provides feedback on products and customer engagement with vendor partners, representatives, and market teams.
Coordinating with clients and send quotations to clients for new business
Coaches and trains co-workers on new vendor technology and services.
Utilizes vendor-provided devices and accommodations to improve product knowledge and understanding.
Preferred Qualifications and knowledge
1 to 4 years of experience
Exp. In home theater and home automation
Dolby sounds
Home Theater Room design.
Acoustics panels
Projectors and Screens
Auto and video calibration
Good communication skills.
Knowledge of home theatre and Acoustics.
Working with industrial designer to get up with individual requirements